DIY Hair Color Guide
Hello brunettes! You can now get a gorgeous hair color at home with natural hair dye.  Being a bit of a hair snob, I only used to color my hair at fancy salons like Aveda (they are the most natural) or not at all. But with my busier-than-ever work schedule, I couldn't make time for the appointment and also wanted to rather spend the $$$ on a cute new dress and hair dye. Hair coloring at...
18 tags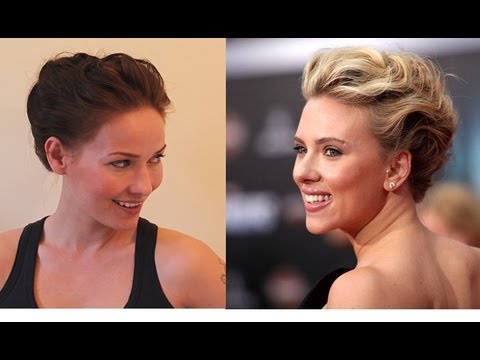 21 tags
17 tags
10 tags
17 tags
13 tags
1 tag
8 tags
1 tag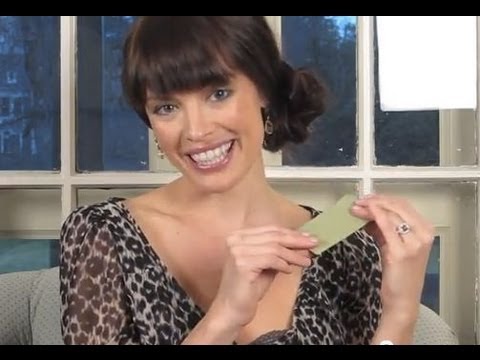 3 tags
3 tags
4 tags
2unknownhaven asked: hi! when will you post another video? it's been a long time :(
2 tags
Watch
LIFESTYLE: Swimming Piglets This adorable video by The Today Show will put the mayhem of Fashion Week into a perspective. Warning: it will also make you think of SS2012 instead of fall. Puddling with pigs in the turquoise sea wearing a perfect ruffled aqua bikini? Oh my. 
1 tag
24 tags
3 tags
27 tags
1 tag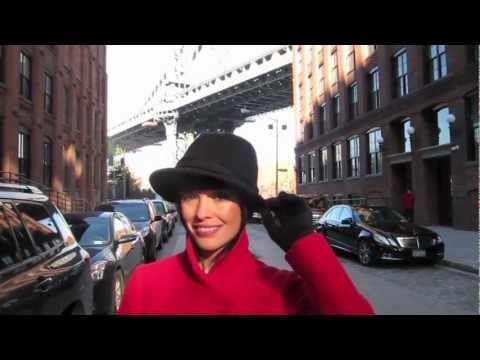 1 tag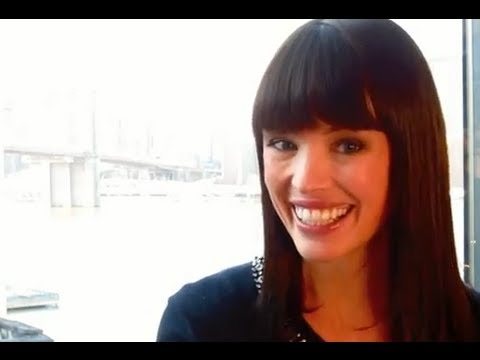 5 tags
19 tags
2 tags
2 tags
ETHICALBELLA FASHION: IVANAhelsinki Bamboo Dresses The designer behind IVANAhelsinki, Paola Suhonen, could be described as a mystical blonde visionary. She is not just the most notable fashion designer to come out of Finland (where I'm originally from); she is also a filmmaker who tells beautiful stories. I recently collaborated with her for MISSQA, creating eco-friendly versions of her...
2 tags
ETHICALBELLA FASHION: Stylish Shopping Haul As promised, here is the fashion haul video of my Black Friday shopping trip. Please enjoy! I'd love to hear what your favorite item was and if you think I did well. This video also shows how easy it is to shop ethically without sacrificing your style, even at the mall. Below, you can see the items I bought in pictures. 
1 tag
5 tags
1 tag
ETHICALBELLA SHOES: Valentino after-ski boots Valentino & vegan? It's true! Spotted in November Elle, I'm currently obsessed with these chic gold-studded nylon boots perfect for after-ski, country retreats and weekends in Brooklyn, when it snows. At Valentino, $645. They also come in black. 
1 tag
ETHICALBELLA LIFESTYLE: Mexico Eco Resort Review I have reviewed my Mexican resort wardrobe, but not the gorgeous hotel we stayed at! Banyan Tree Mayakoba was not only intimate and stunning, but also has countless eco-friendly and social initiatives - and frogs, turtles, birds, iguanas and countless other cute animals running around the resort. If you want to see the beautiful rooms and get the...
2 tags
ETHICALBELLA FASHION: Stylish Eco Swimwear You might have noticed from my last two posts that I was not at home in NY… but in Mexico! Banyan Tree Mayakoba was the perfect place to film a a little video about my favorite swimwear line, Eco Swim. I tested the bathing suits in the Hamptons in August, and now I had a chance to see how they fare in pristine turquoise salt water, sandy beaches...
3 tags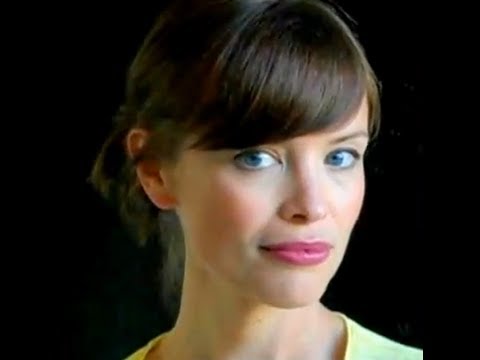 1 tag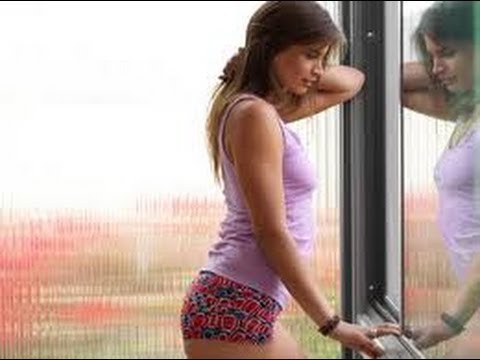 1 tag
ETHICALBELLA FASHION: Green in the City As Viola and I build our ethical designer online boutique, we are very inspired by what other eco fashionistas are doing in the field. When we went to Paris Premiere Vision this past September to look for eco-friendly fabrics for our future MISSQA collection, we found the one and only eco boutique in Paris. Called Green in the City (7 Rue Mahler) and run...
2 tags
ETHICALBELLA LIFESTYLE: Fall Galas Did you have a chance to attend the Healthy Food in Fashion event and Get Vegugated premiere? Here are a few snapshots from these amazing events. With Tara St James of Study NY at Healthy Food in Fashion Fall Gala. I'm wearing Cri de Coeur ankle boots and a MATT&NAT clutch with a black backless cocktail dress. As this is not an eco dress, I'm...
3 tags
ETHICALBELLA FASHION: Resort Wear for Winter Vacations I've been lucky to have been on the receiving end of my dear friend Gretchen's wardrobe clean-up - meaning I have had multiple cute designer cover-ups for my warm-weather trips for the past two years (thanks Gretchen!).  But as I have worn them to pieces, the time has come for me to look for new, fresh replacements of my own....
2 tags
ETHICALBELLA ACCESSORIES: Sunglasses Chic in the sun! While my trip to St. Lucia was pure perfection, I was missing a pair of eco-luxe sunglasses. Luckily, there are stylish new options for statement-making shades. Eco Optics shades are made of recycled materials and the company plants a tree for every pair sold; TOMS Sunglasses gives eyeglasses to a child in need for each pair sold. There are...
2 tags
ETHICALBELLA FASHION: IN VOGUE I have just returned from a surprise vacation my love whisked me away to. (We ended up at the airport instead if having breakfast with his grand mother and are heading to St. Lucia!). I'll update you on the romance front soon, but first, I wanted to get you some magnificent fashion news from one of my favorite publications, Vogue.  I grabbed this from...
3 tags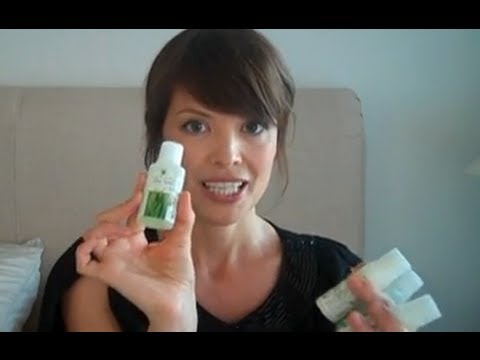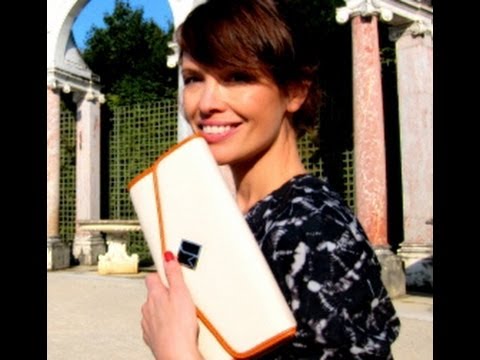 2 tags
ETHICALBELLA ACCESSORIES: The "IT" Bag to Invest in This Fall  Stella McCartney used to be the only designer offering lust-worthy, leather-free luxury bags. Enter Jill Milan and now there's a new quality clutches to covet. These statement items are made in Florence, Italy, by the same artisans who create "it" bags for top designers worldwide. But instead of animal...
ETHICALBELLA FASHION: Join Me Tomorrow! If you are in the New York area, I would love you to invite you to a super stylish event tomorrow night!  This is the perfect opportunity to attend a fun and fabulous gala and look good, feel good and do good all at the same time. So, please join me at the stylish and tasty fundraiser for Healthy Food in Fashion Fall Gala.  Where: New York Academy of...
1 tag
ETHICALBELLA LIFESTYLE: Smorgasburg in...
For the rest of the week, I promise, it will all be fashion and beauty on EthicalBella! But this was just too tasty not to share, so hopefully you'll enjoy finding out about these tasty bites. They will rock your culinary world, so try them if you can.  That happened to me when I visited the much-buzzed-about Smorgasburg in Williamsburg, Brooklyn this Saturday. Swedish lesson: the word is...
1 tag
ETHICALBELLA LIFESTYLE: Russell Simmons hosts a PETA Party  I'm excited to be back in New York after three weeks in Helsinki and Paris (for the MISSQA launch), so let's start with something HOT! Last night, PETA, Russell Simmons and Global Grind hosted a party for the unveiling of the new PETA "Go Vegetarian" campaign starring Angela Simmons. As the daughter of Run...
ETHICALBELLA FASHION: The Perfect Bathing Suit Summer is pretty much over, but that doesn't mean we are not in the mood to check out bikinis and especially bathing suits! I'm especially excited as I didn't buy any new swimwear this past spring or summer because I simply couldn't find great eco-friendly options.  I could live in bikinis in the summer, but I need swimwear...
3 tags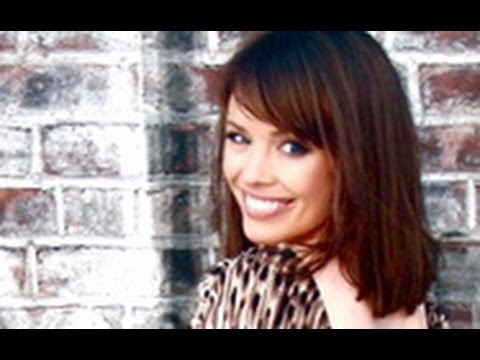 1 tag
ETHICALBELLA LIFESTYLE: Love, love, love! This post is a slightly emotional one, so if you need just a fashion fix today, please skip this post and I'll get chic items up soon. I'll continue after this pic of me cuddling with my love's sister's rescue kitty. Isn't he like a handsome male version of Snow White?! The reason I took a few days off blogging is because...